Career Values Test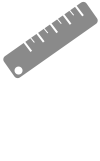 What does this test measure?
The Career Values test gives insight into what elements are important for his or her work.
This test shows to what degree each of the following 17 Career Values are important for the candidate:
Autonomy – Variation – Creativity – Entrepreneurship – Prestige – Competition – Growth – Motivation to Perform – Management – Financial Motivation – Security – Technical and Functional Specialisation – Service and Commitment – Collegiality – Relationship with Management – Lifestyle Integration – Authenticity

Target Group
Associate's Degree or higher.  This test is less useful for people without any work experience.

When should you use this test?
This test measures what motivates and drives a person to work
– Selection: Do the needs of the candidate match with what the organization/function has to offer?
– Development: Highlight what someone wants and/or needs from their career.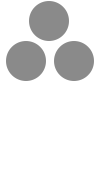 Other Characteristics
No time limit, average completion time is 22 minutes
178 questions
Likert-scale
Stanine score results
Graphic representation in the Competing Values Framework (expert report only)
Underlying theoretical model: Schein, Evers, and Schartz

Example Report
Click here to download the example report

Example Question