Competency Development Prediction (Competency Indicator)

The Competency Indicator makes the 'developability' of competencies visible. Even if the candidate has not worked in a particular competency, this report can make accurate predictions about how easy it will be for them to step into a role that requires that competency. This reports is based on the candidate's personality test results and gives scores for the 52 work-related competencies in the OTM library. The result is that you will be able to see, quickly and easily, which competencies it will be difficult or easy for a candidate to develop as they move through their career.
To view the Competency Indicator report, the candidate must fill in three different personality tests:
• Octogram
• Career Values
• OP5

Target Group
To make accurate predictions, the candidate must have at least some education beyond high school.

Why would you need to see this report?
– Selection / Promotion : Does this person have what it takes to grow in a particular competency? Do they have an affinity with the competencies most important for this function?
– Development / Career Planning / Coaching : Where should the candidate focus their efforts and what competencies should they either avoid or work around? This report gives a clear guide to anyone planning their next steps on their career path.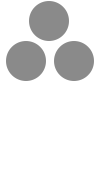 Other Characteristics
Competency Indicator scores are based on personality, work style, and values.
If a candidate completes the three tests, this report becomes visible in the report section of your screen.
Going Deeper: because our entire library of psychometric tests is tied in with the Competency Indicator, filling in more tests makes the final report even more robust and reliable!

Example Report