What our customers say
We reached out to some of our clients and asked them, "Why do you use OTM?" Here are their responses:
Jan van Santvoort
"Avans+ has been using OTM since 2005, the tests from OTM deliver a reliable basis for the personal development of our clients."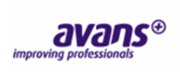 Reinoud F. Sevenhuijsen
"The OTM behavior tests give a clear picture and quick insights into a candidate's personality profile and qualities."
Bas van Dinther
"Within Canon Netherlands, we regularly use the tests of OTM to facilitate diverse internal training programs or recruitment activities. All of the tests are easy and intuitive for the employee as well as the administrator. Our experience is that the telephone support of OTM is available and very friendly."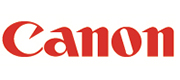 Duschka de Brouwer
"The tests of OTM give me useful insights into my candidates that helps me point their professional development in the right direction!"
Raimond van der Zee
"The Octogram helps me in my collaboration with others. I am well aware of my own preferences and those of my colleagues. This helps me to better understand my colleagues, their strengths as well as their weaknesses."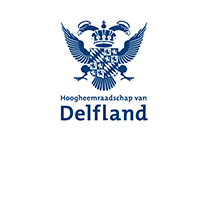 Carola Kalkman
"For our Company the OP5, Octogram, and Career Values tests have added value to the courses we offer by helping students prepare for the next step in their careers!"
Cynthia van der Ent
"We are completely satisfied with the questionnaires of OTM, they are insightful and intuitive. Our coaching clients recognize themselves in both the individual and group analysis reports. We really enjoy working with OTM for their commitment, flexibility, and expertise."


Rob Hermsen
"The tests of OTM support and underpin many of our services. They add value to the advice we give to our customers."
Monique van Baar
"For more than 12 years (since they opened their doors) we have been satisfied with the testing services of OTM. These tests offer our customers greater insight and helps us give them the tools necessary to achieve their goals and improve their performance. We really appreciate the pleasant cooperation with OTM and their quick reaction on behalf of our clients."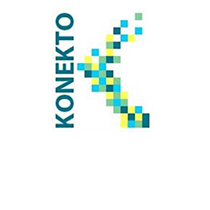 Frans van Weert
"OTM helps us get to the core issues quickly. Because of this, we can quickly offer concrete and good advice to our customers."
Ron van de Water
"We use the Octogram as a standard part of our career counseling. Everyone identifies with it immediately."


Monique van Etten-Wiedemeijer
"Our customers and their employees in the Regio West-Brabant now have more insight into their talents and abilities. This contributes to inter-regional mobility and knowledge sharing!"
René Ravenhorst
"Paideusis has been a client of OTM since 2007. Usability, an attractive interface and test system, and consistently friendly service are the reasons we stay with them."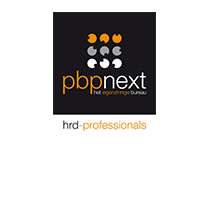 Johan Post
"The Octogram is, for us, a perfect compliment to other assessment tools and the also suitable for use in team building training sessions. We are fans!"
Lonneke Ploum
"Since 2010, ProMotion has been making frequent use of the tests from OTM. It gives our customers valuable insights that are summarized in a clear report."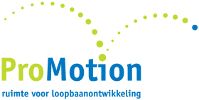 Hélène Propsma
"The OTM questionnaires are user friendly, both for my candidates and for me because they give important (personality and career) insights that help me in my coaching. The best part is that OTM is so customer oriented!"
Minka Kuijken
"We have been working with OTM for years and have been fully satisfied with them. It is fantastic material for quickly moving a conversation into important and fundamental matters..."


Anna Bicker Caarten
"The Octogram gives a clear view of a person's preferred styles. For us, it is used as a good foundation for an assessment or coaching project, it is understandable and recognizable for the candidates as well. We combine information from the OP5 and Octogram to see where a candidate is in an accelerated manner."
Roel Jasper
"OTM tests are easy to use, candidates experience few problems filling them in, and they form the solid basis for a good conversation."

Annelieke Wagemakers
"With OTM we can quickly and easily test candidates for our trainee program. Used along with our selection interviews, we have a more objective basis for selecting candidates."
Irith Koster
"The image of the person that comes out of the OTM questionnaires jumps out and really comes to life when we start into our coaching assessment. From the first hour we started using OTM we have found this material to be a reliable basis for us in every case, we are very happy with them."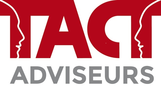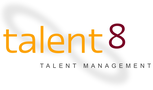 Ivo Geurts
"OTM is a valuable instrument for assessments. It gives an integrated view of a candidate and offers a clear framework for providing feedback to the candidate."
Annemiek Mateboer
"OTM and the Quinn model gives us better insights into the preferred styles of our candidates. A lovely addition to our selection and recruitment!"

Milla van de Laar
"For every question a customer has, there is a test available to answer it and you can see the results in a blink of an eye in the summary graphic in the Quinn model."
Ingrid van de Poll
"Our future employee is not necessarily the best candidate, but rather the candidate that fits and can help the entire team excel. The questionnaires from OTM give this information at a glance."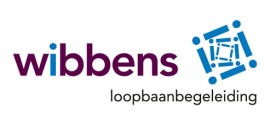 Bianca Jagt
"The tests give a very good visual overview of where my clients stand and thus help them make a good step into getting insight into themselves. OTM has a very reliable test system where quality and continuity are carefully secured."
Zeelenberg
"The Octogram gives us, in a single overview, a clear picture of the candidate's preferred work style! We enjoy working together with OTM."

Gerard Sponselee (Knowledge Manager, currently working at Grontmij IWE Belgium)
"The tests of OTM (Octogram) give leaders a vocabulary for discussing personality with each other and with their employees. Through the work and leadership style information, it is possible to see and talk about pitfalls, challenges, and core strengths in a simple, clear, and focused manner."